ROCK'ROLL X-MAS – KARLSHAMN – 5/12 2023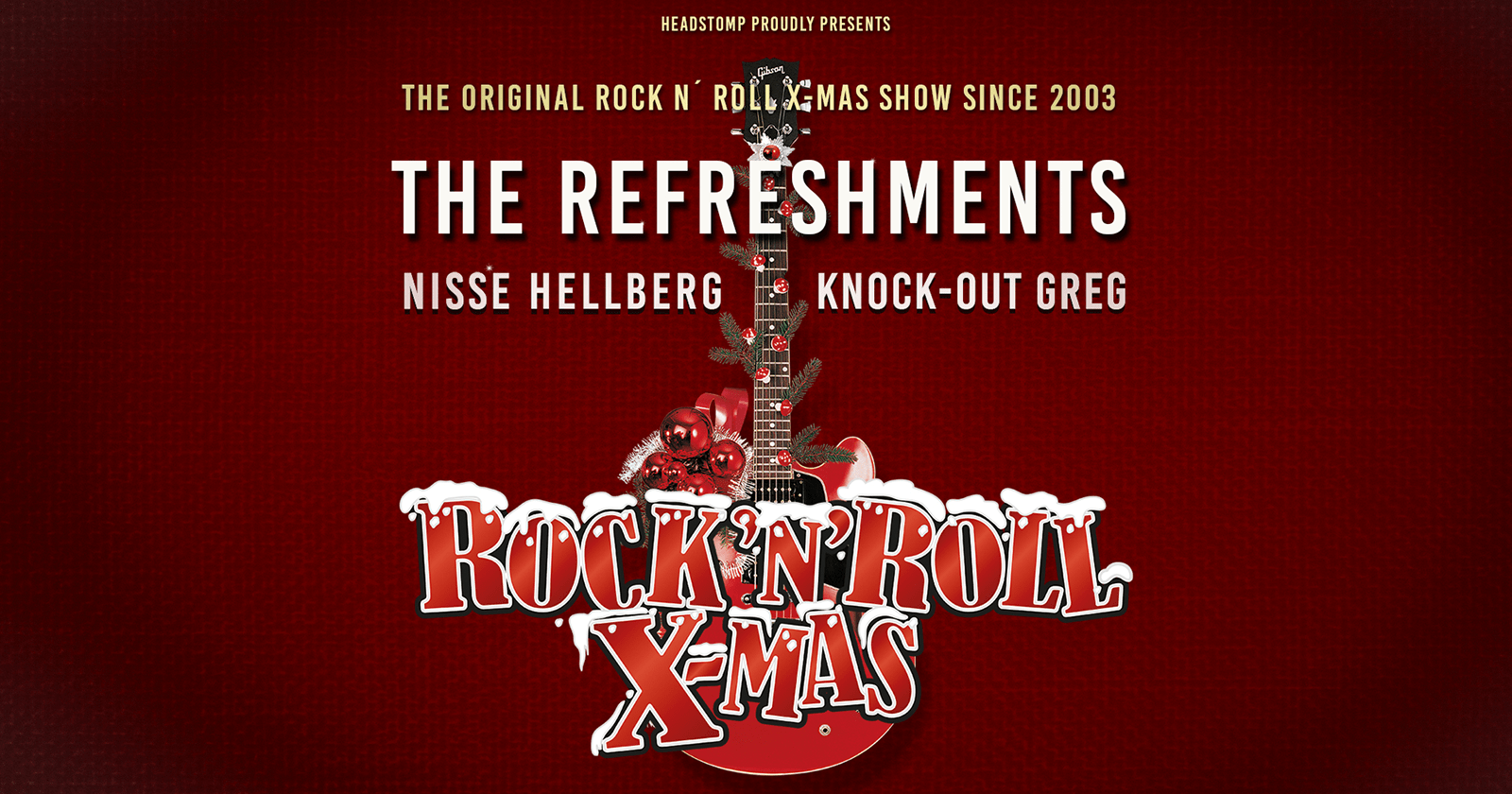 Rock n´Roll X-Mas – The Refreshments, Nisse Hellberg & Knock-Out Greg
 Landets rockigaste julkonsert Rock n´Roll X-Mas fyller 20 år! 
Hur firar då det första och äldsta julrock n´roll-paketet 20 år?
Givetvis på bästa sätt med extra allt! 
The Refreshments har julen 2023 bjudit in Nisse Hellberg från Wilmer X samt "Knock-Out Greg" frontfigur i Knock-Out Greg & The Scandinavian Blue Flames.
-Nisse Hellberg är en gäst som varit med på några av våra tidigare julturnéer. Vi har diskuterat i omgångar hur vi gör detta jubileum till en extra rockig kväll, diskussionerna slutade alltid med att Nisses namn kom upp. Vi är otroligt glada att han ansluter nu när vi firar jämt, säger Joakim Arnell i The Refreshments.
För att krydda på det hela ännu mer, har vi även tagit med Greger "Knock-Out Greg" Andersson, munspelare, gitarrist, sångare och kompositör som spelar i Sven Zetterbergs anda. Greger Andersson startade sin musikkarriär med den numera smått legendariska orkestern Knock-Out Greg & Blue Weather, dom turnerade hårt i närmare 20 år och släppte flertalet plattor. 
-Vi är övertygade om att detta upplägg kommer att rocka hårdare än det mesta vi gjort, avslutar Joakim.
Varmt välkomna till 20 års- jubileumsupplagan av Rock n Roll X-Mas!