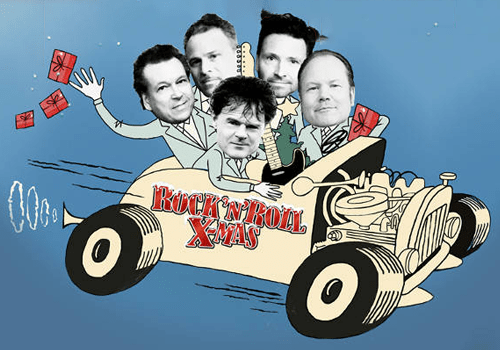 The Refreshments o Nisse Hellberg Rockn' Roll X-Mas

Lördag 15 dec Stadsteatern Karlshamn.
För sextonde året bjuder The Refreshments på landets rockigaste julkonsert.
2018 har de med sig Wilmer-X aktuella Nisse Hellberg som gäst.
Tillsammans bjuder de på en afton helt utan "stilla nätter" i rock'n'rollens tecken.
Förstärkt med blåsarna i The X-Mas Horns blir detta blir en julshow som det sprakar om!
The Refreshments
Joakim Arnell (sång & bas) Jonas Göransson (gitarr) Mats Forsberg (trummor) Johan J.B Blohm (piano & sång)
Gästartist: Nisse Hellberg (sång / gitarr)
Samt The Xmas Horns.
En produktion av Headstomp Productions i samarbete med Enduo.
Länkar : www.enduo.se www.headstomp.se
Biljettsläpp lördag 28 april