THE REFRESHMENTS & BASKERY 2019-12-14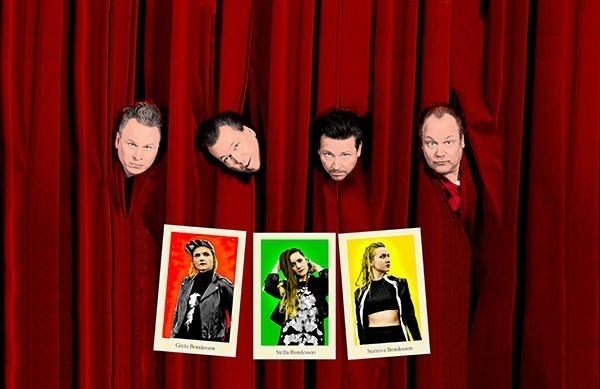 14 dec kl 19:30 Stadsteatern Karlshamn.
The Refreshments & Baskery – Rock n´ Roll X-Mas
För sjuttonde året bjuder The Refreshments på landets rockigaste julkonsert.
Bandet släpper den 20 juni sitt nittonde studioalbum Real Rock n´Roll
2019 är det dessutom trettio års jubileum för landets okrönta Rock n Roll kungar.
Årets gästartist är den fantastiska gruppen Baskery, som har kommit hem till Sverige
speciellt för denna turné från USA där de verkat under flera års tid och bl.a. turnerat med Robbie Williams .
Tillsammans bjuder de på en afton helt utan "stilla nätter" i Rock n rollens tecken.
Förstärkt med blåsarna i the X-Mas Horns blir detta en julshow som det sprakar om!
På scenen:
Joakim Arnell, Sång / Bas, Jonas Göransson, Gitarr, Mats Forsberg, Trummor och Johan J.B Blohm Piano / Sång.
Baskery : Greta Bondesson- Banjitar, trummor & Sång, Stella Bondesson – Bas & Sång, Sunniva Bondesson – Gitarr & Sång
Samt blåsarna i The X-Mas Horns
En produktion av Headstomp Productions i samarbete med Enduo.
kassan öppnarkl 18.30
konserttid 2,5 tim i 2akter med 20min paus!